Thursday, 01 January, 2015
Top of My Field
My experience, life story, knowledge and skills; explained and outlined for you.
Qualifications
BSc in Software Engineering.
30 years' experience.
Back Story
As a teenager I programmed Z80 assembly on a ZX Spectrum, creating three games, one of which was published and is still available to play on the internet today (link). I went to College, taking Computer Studies, then on to University for a Software Engineering degree.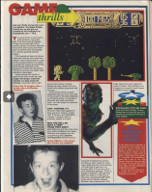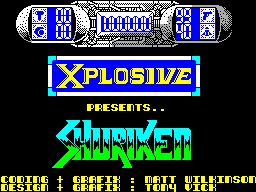 After leaving University I worked in broadcast sector for 10 years developing desktop and server-side applications for television studios across the globe (think BBC, Turner, Teletext, subtitles, voice recognition, video ingestion, content management), gaining lots of experience with specialist hardware, specifications and technical standards.
Following a short break to raise a family I re-joined the working world as a part-time freelance developer. The world of IT had moved on, desktop applications and bare metal servers were becoming a thing of the past, the web had come of age and I needed to work from my home office, so I updated my skills and learnt how to build web sites and applications in the Cloud.
Things worked out well, I still work part-time so I can keep an eye on the kids, have some truly great clients, a successful business, and even get to play with real honest to God hardware from time to time. Don't you just love it when a plan comes together.
Skills
Platforms & Operating Systems: Windows Azure, Amazon Web Services, Windows (10, 8, 7, Vista, ... ), Mac OS (Leopard+), Linux (Raspbian, Ubuntu).
Languages, Libraries and Frameworks: C#, ASP.NET (MVC, WebForms), PHP (7, 5) , JQuery, HTML, XML, JSON, CSS.
Web Frameworks and Tools: Bootstrap (4, 3), Less, Sass.
Database Knowledge: Azure SQL, MS SQL, My SQL, Mongo DB, Entity Framework, Peta Poco.
Tools ( OS Configuration, Automation, Source Control, Building, Deployment): Powershell, Bash, Dos, Git, CVS, Team Foundation Server, Plesk, Yarn, Bower, Composer, NPM, Grunt.
Testing Tools and Frameworks: Selenium, QUnit, JUnit, PHPUnit, NUnit.
CMS Knowledge: Umbraco, Wordpress, Google Blogger.
Things I Still Kind of Remember But Don't Use Often: C++, C, Google App Engine, GCC.
Things I Once Knew But Have Forgotten: Z80 (Assembly), Intel 8080 (Assembly) Cobol, Pascal, Modula 2, Dbase 3, Word Perfect, Vic 20 Basic, MFC, V, Visual Basic, COM, ATL, STL, MKS, Visual Source Safe and much much more.