Thursday, 08 July, 2021
Case Study: Using G-Workspace.
Supporting a local community group with a CMS website, email on a custom domain, shared calendars and documents.
Preamble
Google Workspace is a collection of cloud computing, productivity and collaboration tools developed and marketed by Google. First launched in 2006 as Google Apps, rebranded as G Suite in 2016 and now known as Google Workspace, it consists of products such as Gmail, Contacts, Calendar, Meet and Chat.
In 2006 a small, local branch of a well known political group required a website, email and some collaboration tools to help them work together as a team. As a volunteer organisation, funded by local members, they needed something low cost but simple to use and maintain.
Google Workspace was the perfect solution, read on to find out why.
The Requirements
A Content Management System (CMS) to manage and publish web content.
Easy to use, custom domain based, email hosting.
Calendar and Document sharing.
A Closed User Group Website.
The Options
For the CMS website requirement we looked at the popular CMS options including Wordpress, Drupal, Umbraco and Blogger.
The issue with nearly all of these options was ongoing cost of hosting and maintenance. An annual charge of £200+ for hosting was considered a significant amount to the volunteer group.
For email, calendars and document sharing Google, Microsoft, Zoho, Rackspace and Fasthosts were considered.

Most free email hosting weren't an option because they didn't provide support for a custom domain. Although, Zoho were offering a free email service including custom domain support [Edit - new clients will have to pay ~£6.50 per annum, per user for this service as of 2021]
Paid email products, with custom domain support, were available from ~£2 per month per email address, which would be another significant drain on the group's financial resources.
The Solution
Google were launching the Google Apps suite, now called G-WorkSpace, which provided free custom email hosting for early adopters.
This was perfect fit because it came with a grown up set of management tools allowing administrators to configure user access rights to all of Google's services. Users could be given selective access and rights to use services, such as email, shared documents, calendars, Google Sites, and Google Blogger. All using  custom domain and branding.
The tools which come with G-Workspace offer fantastic control over the underlying Google accounts and services, allowing admins to turn email accounts on and off, set email quotas, reset passwords, manage access rights to Google's services, and much, much more.

This lead naturally to the choice of Google Blogger for content management and website hosting, as it was and still is free, required no maintenance, downtime or support costs - you don't have to upgrade the latest version of the software, Google take care of it for you!
Google Blogger is also great for Search Engine Optimisation and performance, and comes with a whole array of wonderful features baked in for free, including free HTTPS, a phone app for uploading content and custom domain support.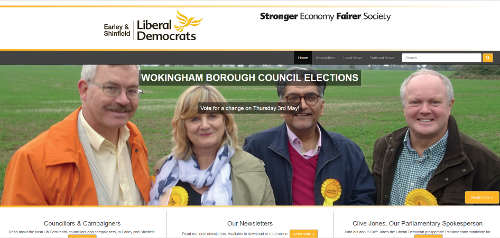 Google Sites was used to host a secure, closed membership group and provide a free file server for its downloads; and Google Drive and Google Calendar were enabled the team to share documents and calendars.
Conclusion
The group have been happily using Google Apps\G-Suite\Google Workspace for over a decade now.
Google Apps morphed in to Google Workspace and the free tier disappeared, but Google kindly allowed early adopters to keep their free account privileges, including the license to use up to 50 accounts with custom email hosting for free.
An equivalent paid for service with the features and capabilities of Google's eco system would have been beyond the group's financial reach, but they were fortunate to be early adopters and benefit from Google's excellent offering.